Take Your Health Into Your Own Hands...
FREE ONLINE SERIES
Register now to receive these FREE recordings and to be notified about our next Winter of Wellness summit:
Beneath the Layers of Physical Conditions and Their Roots in the Lower Chakras with Wendy De Rosa
Simple and Effective Combinations of Herbs and Essential Oils with David Crow
Featuring 30+ Top Wellness Experts:

(click photo to learn more)
Christiane Northrup
Geneen Roth
Gregg Braden
Donna Eden
David Crow, LAc
Holly Tse
Daisy Lee
Dr. Tom O'Bryan
Dr. Romie
Dr. Sue Morter
Wendy De Rosa
Koya Webb
Dr. Zach Bush
Alison Armstrong
Sonali Sangeeta Balajee
Dr. Robyn Benson
Arjun Das
Dr. Effie Chow
Gay Hendricks
Dr. Veronica
Jim Kwik
Dr. Andrea D. Sullivan
Nadine Artemis
Ken Page
Kitty Wells
Dimple Bindra
Dr. Elson Haas
Pilar Gerasimo
Jeffrey M. Smith
Sonya Sophia
Zen Honeycutt
Bruce Cryer
Nina Simons
Dr. Richard P. Brown
PLUS many more...
| | |
| --- | --- |
| | How can you awaken your capacity for self-healing, develop super-perception, and live a longer life? |
| | What are the Energy Codes and how can they awaken to your true greatness? |
| | How does Qigong support relaxation, restoration, and radiant health? |
| | How can you safely use combinations of herbs and essential oils for enhanced therapeutic benefits? |
| | How do you massage your feet to strengthen your essential organs and meridians for healthy vision and optimal hearing? |
| | What are the best Ayurvedic remedies for winter time? |
| | How can you master meditation and become more mindful? |
Sign up to join Winter of Wellness and discover the answers to these questions... plus innovative solutions to your most pressing health concerns.
Featured Speakers:

(click photo to learn more)
With Convener:
Alison Marks
Director of Summits The Shift Network
With Summit Hosts:
Gina Vucci
Author, Global Activist, Speaker, Summit Host
Ben Hart
Speaker, Writer, Host
Nadirah Adeye
Witch, Priestess, Seeker, Summit Host
Holly Woods
Transformational Coach, Consultant, Entrepreneurial Executive
Ann Patricio
Coach, Teacher of Conscious Dance, Summit Host
Our Speakers Are Featured In: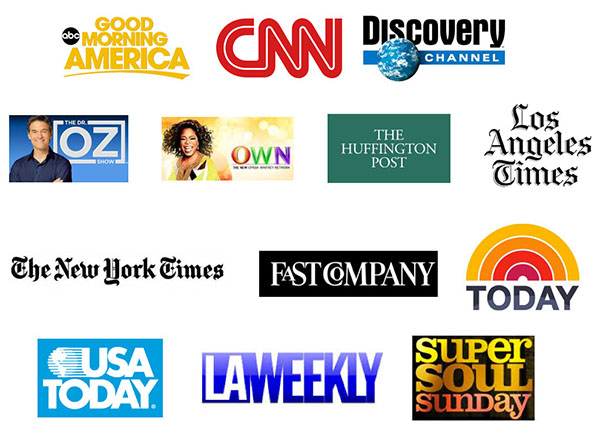 Optimal health for your WHOLE being
What are your most pressing health concerns?
Are you trying to figure out what to eat or not eat for YOUR body, biology, and digestive system? Looking for the best ways to work with unprocessed trauma?
Want to ignite your creative expression, deepen romantic intimacy, or clear environmental toxins from your body?
Are you seeking alternatives to traditional western medicine... such as EFT, botanical, or energy medicine?
And what about your brain health? Looking for the best ways to increase your mental clarity and focus?
It can be difficult to know where to turn to for trusted resources – practitioners who are experts in their fields and can support you in achieving your wellness goals and addressing your unique needs.
Winter of Wellness is an unparalleled health, healing, and wellness series offering leading-edge solutions to your personal health objectives – with esteemed teachers, doctors, and practitioners sharing their proven methods that address the WHOLE you.
In this life-enhancing series, you'll discover secrets for becoming the best version of yourself – physically, mentally, emotionally, and spiritually.
Top experts in their fields share today's leading science and practices for...
Applying essential energy medicine principles & techniques
Eating for a thriving body, community & planet
The health benefits of true intimacy
Using herbs and essential oils for musculoskeletal pain & inflammation
Treating chronic illness, pain & fatigue
Activating the creative brilliance inside you for your neurological & psychological wellbeing
Combining neurology, integrative medicine, and mindfulness for optimal brain health
The relationship between our health and the health of our planet
Healing your children of chronic health issues due to toxins in our environment
Naturally stimulating your healing capacity at will with EFT
Strengthening your vision & hearing by massaging your feet
You'll discover profound insights and the latest tools and resources, all to inspire and empower you to take control of your health – and to support the wellbeing of your loved ones.
A Vibrant Life Awaits You
Winter of Wellness is your chance to SUPERCHARGE your whole life and revitalize your family, your friends... and even your community.
You'll have exclusive access to a gathering of highly sought-after teachers, doctors, and healers sharing their insights, wisdom, and recommendations around the most important health topics of our day.
And if you're a healing practitioner or coach, you'll tap into leading-edge wellness resources and innovative techniques – to support you in your work with clients and patients.
To help you prepare for this summit, you'll receive instant access to these two free gifts when you register...
Harnessing Your Body's Energies for Greater Health and Vitality
Audio with Donna Eden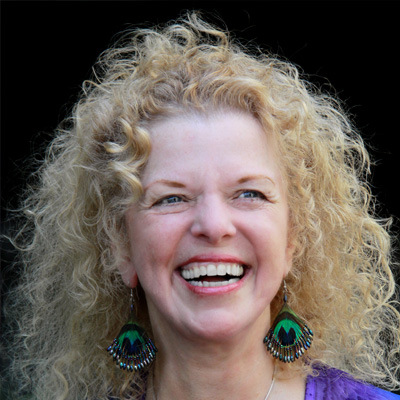 Join energy medicine pioneer and bestselling author Donna Eden as she presents simple techniques for bringing more energy into your body and becoming more centered and grounded. While simple and easy to do, these practices can help you feel more alive and happier, assist you in thinking with more clarity, and give you a greater sense of control of your life.
During this powerful session, you'll discover:
A link between your body's energies and your health, vitality & happiness
The power of bringing an energy perspective to health care
Simple techniques to get your energies flowing
Human By Design: From evolution by chance to transformation by choice
Audio by Gregg Braden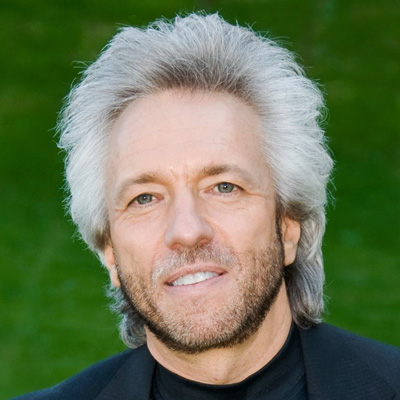 Join Gregg Braden, bestselling author and a pioneer in bridging science and spirituality, as he reveals new DNA evidence that suggests that we are not ancestors of Neanderthals... but rather a fusion of other primates. We're born with the capacity for longevity and the power to self-heal and self-regulate. We're able to activate an enhanced immune response within ourselves — and to experience deep intuition, sympathy, empathy, and compassion.
During this mind-opening session, you'll discover:
That humans did not evolve in the way we've been taught
How we're the product of something more than random mutations & lucky biology
Some of our great capacities... which are much broader than we've ever imagined
Are you ready to kick off the New Year with a healthier, happier YOU
Winter of Wellness is IDEAL for you if...
You're looking for an accessible, integrative approach to optimal health that honors you as a WHOLE person
You believe that the power to heal is possible outside of traditional medicine... given the right guidance, knowledge, and practices
You're curious about EFT and how it can help you cultivate love and healthy neurochemistry
You're yearning to ignite your creative expression
You desire key techniques for optimizing your brain power and focus
You believe that your spirituality plays a large role in your ability to heal
You're yearning for plant-based alternatives for your diet and for treating illness
You're seeking resources for reducing chronic pain or inflammation
You want to feel empowered to take control of your family's health and contribute to the wellness of your community
You're searching for ways to clear the effects of environmental toxins in you and your children
Sign up for Winter of Wellness – at no charge – and discover the keys for unlocking optimum, full-spectrum health and wellness from the world's leading experts.
Co-Sponsors